SOME USEFUL TIPS
to extend the life of your new boss
A leather garment needs special attention and care. Following these tips will extend the life of your new fur and in case you need specific interventions, do not hesitate to contact us, we will be happy to take care of your garment.
WINTER
Returning home, hang it on a hanger with rounded shoulders, carefully avoiding closing it in a place that is not cool and ventilated
When you get wet, shake it well and don't brush it; never put it to dry near heat sources (leather may dry out), do not expose it to direct sunlight (this could change its color)
When you sit down, use the foresight to unbutton it, thus avoiding unnecessary tension on the skins
Avoid repeatedly carrying shoulder bags or belts that could affect the hair
Remember that leather is an important part of the fur: if you pour perfume on it can dry out, if you iron the lining at home it will be irreparably damaged.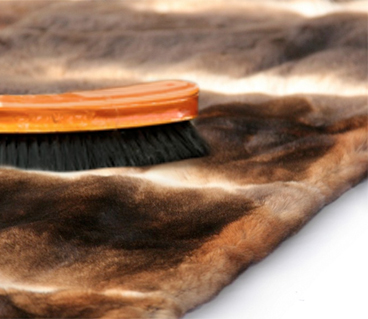 SUMMER
You can entrust it to expert hands (Custody Service) that guarantee controlled premises for temperature, humidity, ventilation and mothproof systems.
If you prefer to keep it at home, it is important to use some simple precautions:
Hang the fur in your closet like a normal coat without covering it with any cloth, the fur must breathe.
Place a handful of camphor or chlorine para on the bottom of the wardrobe, renewing the same quantity every month.
Once a month open the closet leaving it open all day for air exchange.